Are you a SEO mastermind in a passionate relationship with technology? Do you want to put your skills to good use and help thousands of consumers shop smarter every single day? We're looking for a Technical SEO Expert that knows how to scale success. If this sounds like you we think you should 301 Redirect to Prisjakt.
You're a force to be reckoned with!
Let's start by being completely honest; we have high hopes and ambitions for you. We're looking for someone to ensure our future success. Someone who wants to lead our technical SEO and guide us in the right direction.
We think you're deeply rooted in your field of expertise, you know what is worth investing in and you make it look easy to map out the best way forward and get everyone to back your ideas. You monitor and analyze changes in organic ranking to make sure we stay on top of things, keep a keen eye on our competition and help our Product Owners prioritize building long term SEO success as well as quick wins. Here are some of the things on your todo:
Follow and analyze internal/external tech SEO-trends and find the best solutions
Continuously make us better by auditing our product
Support Product Owners with long term forecasts and trend analysis
Implement, follow up on and communicate tech SEO efforts
Distribute knowledge and enhance over all tech SEO competence in the teams
Create and own the framework for tech SEO analysis
Being a central part of the internal SEO forum to help drive a holistic SEO strategy within Prisjakt
Facilitate SEO tooling/methodologies
You walk the talk
We're looking for someone with a technical background (it's almost like you would be able to write the code yourself – you're that good). You also have a strong understanding of value based product development and previous experience from large scale ecommerce products that depend on the value SEO brings.
You understand what makes a good User Experience. You're passionate about technical SEO, not someone that enjoys status quo but rather love to dive head first into latest tools and innovative ways of working. You're someone that radiates trust, enjoys collaborating with others and knows how to put SEO at the top of our agenda.
At Prisjakt we want everyone to feel "yay Monday!"
You don't need a work persona at Prisjakt. Our single and dearest principle is that you remain yourself. We do our best to make you long for Mondays and make it easier to have a healthy work life balance. Besides being quite flexible in regards to when and where you work, you also get five hours of your work time each week dedicated to yourself. Two of them for physical activity and three to make room for learning driven by passion – what we call Learnapalooza. One of our employees joined a band, another is working on their driver's license and a third is learning a new 3D application software.
This role can be based at any of our offices (Malmö, Ängelholm, Stockholm, Oslo, Krakow, London or Paris) and wherever you end up we are sure you will thrive. If you're still not quite convinced we think you should check out Prisjakt Culture book (http://bit.ly/2fPgXeB) – if you like the book you will definitely like us.
One more thing
Hopefully you are as excited about this as we are. However, with us being in the midst of the lovely summer, this recruitment will be a test of patience. You have until August 10 to apply, after that we will commence the recruitment process.
When: We will decide on a starting date together
Where: Preferably Malmö/Ängelholm but we're open for possibilities within our other offices too (Stockholm, Oslo, Krakow, London or Paris)
In this recruitment Prisjakt collaborate with Wise IT and Charlotte Wilhelmsson. If you have any questions about the position please reach out to Charlotte at charlotte.wilhelmsson@wiseit.se or by phone +46760440072. You can apply here or at WiseIT (link).
Platser
Malmö, Oslo, Ängelholm och Stockholm
Contact me for more information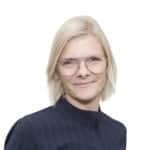 Apply without CV