Would you like to work in a relevant tech stack where you yourself decide much of the architecture and techniques? Would you like to learn more about Machine Learning? Would you like to work within a growing organization with a world leading application? Then you should apply for this role!
YOUR WEEKDAY
.NET Core as well as other .NET frameworks and JavaScript frameworks will be your main tools at Urkund, worked in a complex Fullstack environment. Right now, Urkund is in the middle of an exciting time of new development, both from a technical and organizational perspective, where you as a developer will have good opportunities to test new technologies as well as building your own solutions and architecture.
You will take part in the entire development chain, meaning requirement discussions, implementation and testing. You will work within a cross-functional team with experienced management that really cares about your development.
WHO ARE YOU?
Microservices architecture are of great interest to you. You have worked for a few years with C#/.NET in a Fullstack environment with JavaScript in the Frontend. If you also would like working with Machine Learning and Python, you will enjoy working for Urkund very much. If you have previous experience working with functional programming and/or are used to an Azure environment these are warmly welcome experiences.
If you are also a problem solver at heart, who hungers for new knowledge, and likes to be innovative you should immediately apply for this position!
Contact In this recruitment, we collaborate with Wise IT. If you want to know more about the job, contact the responsible recruitment consultant, Johan Eriksson, 072 301 48 26. Unfortunately, Wise IT cannot accept applications via email, as they protect your personal privacy. You can read more about how they process personal data according to GDPR in Wise Group-koncernens policy för behandling av personuppgifter Selection is ongoing. Welcome with your application!
DOES URKUND SUIT YOU?
Urkund is an EdTech company that provides universities and other academic institutions all over the world with an automated text matching and plagiarism prevention system. Urkund, renowned for its quality, stability and ease-of-use is positioning itself as a market leader and has clients in over 70 countries. We are now merging with Plagscan creating Ouriginal the nr. 2 player globally. We have offices in Stockholm and Cologne (and US) and if you want to spend time in Germany this can be arranged since half our development team are situated there. Every year we help over three million students achieve quality and maintain integrity in their academic work.
Contact me for more information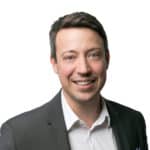 Apply without CV