Intelligent Products is a central part of Securitas strategy to become the leader in Intelligent Security powered by data driven innovation. We offer a go-getting start-up work environment with a lot of can-doers. You have the opportunity to affect your way of working, processes and usage of tools, and a chance to establish yourself in a global setting. This is an exciting journey in building our team and new innovative products empowering our customers and employees to strive for a safer society.
About the role
As the Project Manager you will lead the product team and work closely with the Product Owner and the Scrum Master to drive the development activities as well as managing parallel work streams such as product roll-out, communication, training and more.
You will be overall responsible for Scope Management, Resource Management, Schedule Management, Cost Management, Risk & Issue management as well as Status & Progress reporting for the product team within the agreed ways of working for the specified initiative within our portfolio.
You will provide coaching on agile practices, project management and tools and contribute to developing our organization. We strive to establish cross functional, autonomous, high performing product teams where you will play a central role in leading and motivating the team as well as improving our ways of working.
Preferred experience and competence
Established experience of Agile IT Delivery
Professional Project Management Certification preferred (PPS, PRINCE2, PMP, Scrum or similar)
Strong verbal and written communication in English
Passion for Team and Project management
If you are interested in learning more about this great opportunity on our road to Intelligent Security, please do not hesitate to contact Frida Blomqvist on frida.blomqvist@securitas.com
We are reviewing applications continuously, so apply today! We are looking forward to your application.
About Securitas Intelligent Services (SIS)
In a new approach for tomorrow's world, Securitas will leverage technology and data in modern and innovative ways to offer better, streamlined, and efficient services based on machine learning, cloud computing and a modern software architecture.
The Intelligent Products organization within SIS, Securitas Intelligent Services, is responsible for building digital security products. This includes developing, launching and delivering new products directly to end customers or to complement our existing service and operations. We do this by capitalizing on our data to deliver better predictions and insights, enable more automation and delivery through digital channels directly to the end-user.
Det här är några av de förmåner arbetsgivaren erbjuder
Centralt läge
Duktiga och roliga kollegor
Eget ansvar
Fast lön
Flextid
Kontakta mig för mer information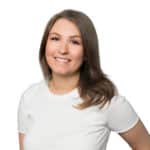 Ansök utan CV