Do you love processes and are longing for the opportunity to make a global mark? Securitas are employing +370 000 people, spreading over 58 different countries, working to help your world be a safer place. IT/IS within Securitas is moving towards a globalized IT/IS delivery to enable a future of 'intelligent security'. We are looking for two devoted process-gurus to join us on this journey.
The Global Process Manager role

We are looking for two Global Process Managers, each with strategic responsibility for Service Asset & Configuration or Request Catalog & Service Request. You will have the unique opportunity to establish and improve the processes for global services. The role aims to deliver process roadmaps, knowledge transfer to support teams, process participants and stakeholders including support- and methodology documentations.
Some of the things you will do:
Perform continual process improvements, activity planning and process road-map
Ensure that the ITSM tool is configured to support the end-to-end process design
Promote and support the processes throughout the organization, by for example acting as Subject Matter Expert for your process area, ensuring high process knowledge for those who practices the processes and educate and support the organization and process participants
Define, develop and coordinate effective interfaces between processes and actors in the IT delivery processes (both internal and external)
Own and maintain the Operational Readiness Checklist for your processes
Promote and produce data-driven insights and work closely with Service Owners to provide insights to improve services and processes
We believe you have
Hands-on experience of the ITSM processes and service delivery
Experience from working with ServiceNow
Experience from working in the interaction between IT and business
An ITIL Certification is meritorious
To be successful in the role, you need be a team player that is keen on sharing knowledge and have self-leadership to work towards a target, as you make up the roadmap to get there. We look for a strategic person who is actively seeking improvements and has a pragmatic approach to problem solving – a driven personality that takes on tasks without prestige.
What we offer you
You will be part of building the new Operational Excellence function within Securitas Intelligent Services at Securitas. In our team the goal is to make work-life easier for everyone interacting with IS/IT. Together we will transform the ways of working – with passion and dedication we will make the transformation happen.
In this role you will have the possibility to:
have true impact and build state of the art processes
be part of building a new global function
play a key-role in the transformation journey we are on
use all the experience you have built up to make process magic
be a process evangelist and engage stakeholders in aligning the ways-of-working
Sounds good? We should really get in touch! If you have questions, please contact Frida Blomqvist on Frida.Blomqvist@securitas.com
We're reviewing applications continuously, so apply with your CV or LinkedIn profile today! We are looking forward to your application!
–
About Securitas Intelligent Services
Securitas is a knowledge leader in security; driving the industry with the tools of tomorrow, not with the tools of yesterday. The security of the future is a combination of people, knowledge and technology. A combination of sensors, analytics and the knowledge of experienced people on-site. By bringing all this together, we can mitigate risks before they become threats, act in real time when needed, and always keep the customer engaged in what is going on. This is the new reality we are facing. We call it the New Face of Security.
Det här är några av de förmåner arbetsgivaren erbjuder
Centralt läge
Eget ansvar
Flextid
Gratis gym
Karriärmöjligheter
Kontakta mig för mer information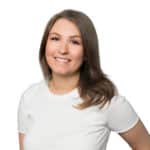 Ansök utan CV