Are you experienced in digital security content with a passion for security architecture and energized by the opportunity to optimize digital security in a rapidly changing organization? Then this might be something for you! Securitas is establishing a new Digital Security Capability function to enable its digital transformation. This global function is focused on developing deep skills and support capabilities for all things 'digital security' throughout the Securitas group.
The role as a Security Capability Architect

You are responsible for defining, maintaining and evangelizing a subset of the digital security capabilities for the Securitas group. Together with the Chief Digital Security Officer (CDSO), the enterprise security architect and the other 'security capability architects/SMEs' in the same team you will work with architects (enterprise- & solution-), engineers, security officers and service owners and – managers throughout the global organization to ensure that the digital security capabilities are understood and deployed throughout the group.
Key responsibilities:
Analysis of business needs
Define appropriate policies, controls and procedures
Responsibility for a capability roadmap, that shows the current state and to the to-be state for the security capabilities
Collaborate with the team and support their respective capability portfolio
The role offers flexible hours and the opportunity to schedule your work based on your needs and the needs of the organization. Since you will be a part of a global organization, travel is included with the role. The amount of travel is adjustable though intercontinental travel will occur 4-6 times a year.
Who are you?

As a person you are a pro-active people-centric individual. You have the capability to switch between different levels of abstraction easily and you communicate engagingly and educationally. You are comfortable giving expert advice to various levels in the organization and you actively seek input from your expert peers.
We believe that you are familiar with security frameworks (for example; SABSA, NIST, ISO27K, CIS20, ISACA, etc) and have multiple years of experience in security solution architecture and compliance work. You are familiar with Hybrid Cloud architectures and service-oriented IT operating models.
What can we offer?
A place in a team of experts that will stretch you.
An environment that is fast moving and that values deep, but also pragmatic expertise.
A company that has security in its DNA and that is committed for the long term to values of integrity, vigilance and helpfulness.
A competitive salary and benefits.
We're reviewing applications continuously, so apply with your CV or LinkedIn profile today! If you have any questions, don't hesitate to contact Frida Blomqvist on Frida.Blomqvist@securitas.com
We are looking forward to your application!
–
About the new Securitas Intelligent Services organization

Securitas Intelligent Services is the entity in the Securitas group that drives its digital transformation. Securitas is implementing new common global Services based on both Microsoft Azure and Office365 with the addition of private cloud based on VMware technology. It is transforming its global network and data management capabilities. Both programs are enablers such that Securitas can become a truly data-driven business.
In the coming years, Securitas will also work with IT consolidation to drive synergies and modernize the IT infrastructure and collaboration platforms to put in a foundation for data-driven innovation in the industry.
Det här är några av de förmåner arbetsgivaren erbjuder
Centralt läge
Eget ansvar
Flextid
Gratis gym
Karriärmöjligheter
Kontakta mig för mer information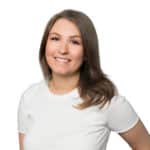 Ansök utan CV