As one of the six brands within Pernod Picard, The Absolut Company is the world leader in premium spirits. Pernod Ricard has a long tradition of entrepreneurship and innovation and at The Absolut Company, we are responsible for defining the global marketing strategy and production for brands such as Absolut Vodka, Absolut Elyx, Malibu & Kahlúa.
THE ROLE
The main responsibility for the Product Owner is to manage their digital platforms, with the opportunity to develop and maintain digital solutions that meet the needs of Pernod Ricard's consumer centric marketing approach. You will follow-up closely the local marketing projects in order to identify improvements and feed the roadmap of the different platforms. In this role you are expected to coordinate the activities of the local IT Marketing and Sales solutions team, follow-up Marketing and Sales projects and provide day-to-day technical leadership to a multidisciplinary team of IT and Marketing stakeholders.
The Product owner/team lead will work alongside IT teams from across the globe to ensure that solutions are sufficiently well tested, scalable and fit our global business, likewise consumer's needs.
Primary tasks:
Responsible for the UX, implementation, processes solution for the digital platform.
Support and identify opportunities to improve upon the company's consumer-facing marketing strategy whilst contributing to the European Brand Company's Marketing and Sales Solutions strategy and roadmap
Promote digital platforms to marketing and train the relevant teams
Support and identify opportunities to improve the marketing strategy and define the roadmap for the platform
Vendor management, assessing resources and implementing changes
Additionally, you will be coaching the contractor who is the main responsible developer for the platform.
ABOUT YOU
This role will probably fit you if you have experience as Product Owner, Project Manager or equivalent for a couple of years. We believe that you have a strong IT experience in managing a digital platform with basic front-end knowledge, and have worked closely with end-users on the business side and vendor management as well. You're fluent in written and spoken English.
To succeed as a Product Owner, it is important that you are open-minded and progressive, since The Absolut Company is a corporation with a continuous growth. We are always on the move and it's important to be flexible and able to navigate when things are unclear. It is also necessary that you have the desire to always improve and develop yourself and your area of responsibility.
WHAT WE OFFER
At The Absolut Company, we let contradictions meet. We are a middle-sized, proud Swedish company that stands for strong values and at the same time, we are part of a huge global group that offers new international connections every day with a possibility of an international career.
This recruitment we cooperate with Wise IT. If you want to know more about the job, contact the responsible recruitment consultant, Nadja Zeki, nadja.zeki@wiseit.se. Unfortunately, we cannot accept applications via email as we protect your personal privacy. You can read more about how we process personal data according to GDPR in the Wise Group Group's policy for processing personal data. Selection is ongoing.
Passar vi dig?
The Absolut Company är ett bolag inom Pernod Ricard-koncern bestående av 500 talangfulla medarbetare från hela världen. The Absolut Company är baserat i Sverige och ansvarar för global produktion, innovation och strategisk marknadsföring av Absolut Vodka, Malibu, Kahlúa och Our/Vodka.
Det som kännetecknar The Absolut Company som bolag är framåtanda och passion för hållbara val inom klimatneutral produktion, innovation och kreativ utveckling. The Absolut Company drivs av en stark känsla för etik när det gäller marknadsföring av alkoholhaltiga drycker och vill göra en skillnad till det bättre. Deras mål är att vara en förebild inom spritindustrin.
Kontakta mig för mer information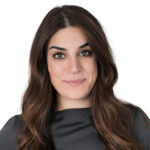 Ansök utan CV