Do you want to design systems and create digital products for the knowledge leader in the security industry? As a UI Designer you will have an important role in building and launching Intelligent Products in the Securitas organization and to our end-customers. Join our team!
In a new approach for tomorrow's world, Securitas will leverage technology and data in modern and innovative ways to offer better, streamlined, and efficient services based on machine learning, cloud computing and a modern software architecture.
The Intelligent Products organization within Global IT & Intelligent Services is responsible for building digital security products. This includes developing, launching and delivering new products directly to end customers or to complement our existing service and operations. We do this by capitalizing on our data to deliver better predictions and insights, enable more automation and delivery through digital channels directly to the end-user.
The UI Designer role
Global IT & Intelligent Services within Securitas are looking for an UI Designer that wants to champion the design process; from ideation and concept to completion. You will have a close cooperation with product managers, user researchers, developers and external stakeholders to define broad requirements and design goals.
Some of the things you will do:
Build prototypes of various fidelity to validate new product concepts
Passionately champion the user while defining user experience opportunities and identifying use cases
Build and enhance design systems
Identify usability issues for upcoming feature releases and collaboratively align on solutions
Analyze engagement metrics on in-flight pilots, and rapidly iterate the design with an eye towards constant improvement
Partner with UI engineers to test new features and identify bugs prior to deploying to production
Stay up to date on the latest technologies and design best-practice
We believe you have
Global/international design project experience
Practical knowledge of UI/prototyping application (ex: Figma, Sketch)
Solid knowledge in Adobe CS
Experience of working with design systems, style guides and brand guidelines
Degree/program within Design/IT/Data – and therefore have an understanding of technology, data models and communication patterns
To be successful in this role, we consider a strong creative mind with a product vision to be important. We are looking for a person who highly values teamwork, has a flexible and prestigeless approach towards changing conditions, and wants to contribute to a safer world by intelligent products.
What we offer you
We offer you a start-up work environment in a large organization that invests in your field of work. You will belong to a team with a lot of can-doers and competent team members, where knowledge-sharing and collaboration is key for our success. We give you the opportunity to have great influence of the upcoming products and features and the to-be-state within your field. You are allowed, and embraced, to set new frames and try them.
The products and services we are developing is for a global market and you will have the chance to establish yourself in an international context. The location for the position is in our newly renovated HQ at Kungsholmen, Stockholm.
Sounds good? We should really get in touch! We are reviewing applications continuously, so you are warmly welcomed with your application, CV/Linkedin and Portfolio (online or PDF) today. Applications without a Portfolio will not be processed.
Questions? Do not hesitate to contact Frida Blomqvist on frida.blomqvist@securitas.com
—
Want to know a little bit more? MySecuritas is one of the products we are working with:
About Global IT & Intelligent Services
Securitas is a knowledge leader in security; driving the industry with the tools of tomorrow, not with the tools of yesterday. The security of the future is a combination of people, knowledge and technology. A combination of sensors, analytics and the knowledge of experienced people on-site. By bringing all this together, we can mitigate risks before they become threats, act in real time when needed, and always keep the customer engaged in what is going on. This is the new reality we are facing. We call it the New Face of Security.
Det här är några av de förmåner arbetsgivaren erbjuder
Centralt läge
Flextid
Friskvård
Gratis gym
Karriärmöjligheter
Kontakta mig för mer information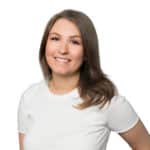 Ansök utan CV