We help make your world a safer place
We are looking for Senior Data Engineer to join our Intelligent Products team, as we shape the future of intelligent guarding and security. By joining the Data Science & Data Engineering team, you will come up with new and interesting hypotheses, test them, and scale them up to massive data sets. The algorithms and models you create will be used to improve the security services of Securitas. Above all, your work will impact the way our 370 000 employees help make your world a safer place.
The role as a Senior Data Engineer
Along with our team of data scientists and developers, you will be taking part in the implementation and operation of state-of-the-art ML solutions which are scalable and innovative in the way the data is processed, managed and analyzed.
You will build large-scale batch and real-time data pipelines with advanced data processing frameworks.
You will help drive optimization, testing and tooling to improve data storage and quality.
You will work with other data engineers and solution architects to create a data science platform.
You will work within a cross-functional team to build products that deliver business value and deploy models, tools and components based on predictive or prescriptive techniques.
We believe you have
A background in computer science, software engineering or similar IT-related education
5+ years of relevant industry experience
Extensive knowledge about data modeling, data access and data storage techniques.
Experience working with one or more of: Apache-Spark, Azure or AWS, Docker
Well-experienced programming in Python and at least one more language
SQL or dynamic database formats
A plus is if you have worked with version control, e.g. Git
To be successful in the role, we think you have a strong interest in machine learning and data analysis. We also consider a strong problem-solving ability and your ability to quickly learn new technologies and successfully implement it to be of importance. Since we are a global organization; fluent in English together with communication and data presentation skills are essential.
What we offer you
The Intelligent Products team are responsible for building intelligent security products – we offer you a place to use the experience you have built up and play a key-role in creating data-magic in an important global function on the road to intelligent security.
We give you:
The chance to work with products based on both cloud computing and machine learning. As a Senior Data Engineer, we offer the chance to build the best possible CV in helping to design the data transformation and machine learning strategies for global intelligent security products.
A space to further educate yourself through conferences, workshops and more.
Great opportunities to create work-life balance.
A competitive salary/benefits and easy commuting. The newly renovated office is located near the central station in Malmö with excellent connections to the south of Sweden and the east of Denmark.
Last but not least – friendly colleagues, a nice office environment and great company perks.
We are very curious to find out more about you so please do not hesitate, apply asap!
–
About Securitas and Intelligent Products
Securitas is a global knowledge leader in security and one of the largest security companies in the world with more than 370.000 employees worldwide. Securitas Intelligent Services is a fully owned subsidiary of Securitas Group leading the digitalization efforts in the Group. We are developing our global digital footprint that enables us to drive global product and service development based on data together with the vast knowledge we have of our industry.
The security of the future is a combination of people, knowledge and technology. A combination of sensors, analytics and the knowledge of experienced people on-site. By bringing all this together, we can mitigate risks before they become threats, act in real time when needed, and always keep the customer engaged in what is going on. This is the new reality we are facing. We call it the New Face of Security.
Kontakta mig för mer information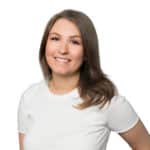 Ansök utan CV