Do you want to make a great impact in a global organization? As a Test Automation Engineer at Securitas, you will join our journey to Intelligent Security and be part of building and leading our best-practices within testing. You will work closely with our Developers and Dev-Ops Engineers in order to make sure our production is top-notch quality. Join our team!
In a new approach for tomorrow's world, Securitas will leverage technology and data in modern and innovative ways to offer better, streamlined, and efficient services based on machine learning, cloud computing and a modern software architecture.
The Intelligent Products organization within Global IT & Intelligent Services is responsible for building digital security products. This includes developing, launching and delivering new products directly to end customers or to complement our existing service and operations. We do this by capitalizing on our data to deliver better predictions and insights, enable more automation and delivery through digital channels directly to the end-user.
The Test Automation Engineer role
As a Test Automation Engineer at Intelligent Products you will be part of a development team with focus on test automation and continuous integration. You continuously improve the operational stability and performance of the products and services delivered by the team. Help the team make releases a non-event and be confident that what is released to production meets a high quality. The work also includes:
Automation of test activities in a microservice oriented environment: Integration testing, performance testing and end-to-end testing (black box)
Manual testing and quality assurance where automation is not available or applicable
Improve ways of working by sharing experiences and best practices
Preferred experience and competence
One or more programming languages, e.g. C#, Python, JavaScript
Test frameworks and tools, for example JMeter, Gatling, Selenium
Agile project experience, working with Jira and Azure DevOps (VSTS)
Experience in working with CI/CD pipelines in a DevOps environment
Experience in Linux/Bash shell
Working in cloud native environments e.g. Azure or AWS
Even if you don't have hands-on experience in all areas – an open mind, curiosity and willingness to learn or investigate these technologies is equally important!
What we offer
We offer you a start-up work environment in a large organization that invests in your field of work. You will have the opportunity to make a mark and have great impact in our environment: we are just starting up, and you will play an important role when building and developing best-practices in the organization.
You will belong to a team with a lot of can-doers and competent team members, where knowledge-sharing and collaboration is key for our success. The products and services we are developing is for a global market and you will have the chance to establish yourself in an international context. The location for the position is in our newly renovated HQ at Kungsholmen, Stockholm.
Want to be part of building a new global function? We should really get in touch! We are reviewing applications continuously, so you are warmly welcomed with your application, CV or Linkedin profile already today.
Are you interested in learning more about this great opportunity on our road to Intelligent Security, please don't hesitate to contact Stellan Söderström on +46 70 252 51 18 or stellan.soderstrom@securitas.com We are looking forward to your application!
–
About Global IT & Intelligent Services
Securitas is a knowledge leader in security; driving the industry with the tools of tomorrow, not with the tools of yesterday. The security of the future is a combination of people, knowledge and technology. A combination of sensors, analytics and the knowledge of experienced people on-site. By bringing all this together, we can mitigate risks before they become threats, act in real time when needed, and always keep the customer engaged in what is going on. This is the new reality we are facing. We call it the New Face of Security.
Det här är några av de förmåner arbetsgivaren erbjuder
Centralt läge
Duktiga och roliga kollegor
Eget ansvar
Gratis gym
Internationellt bolag
Utvecklingsmöjligheter
Kontakta mig för mer information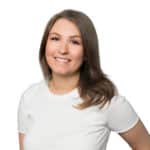 Ansök utan CV