We help make your world a safer place
We are looking for a Lead Analytics Manager to join our growing team of data scientists. The ideal candidate has a knack for seeing solutions in sprawling data sets and the business mindset to convert insights into strategic opportunities for Securitas. The Lead Analytics Manager will work closely with leaders across product, sales, and marketing to support and implement high-quality, data-driven decisions. They will ensure data accuracy and consistent reporting by designing and creating optimal processes and procedures for analytics employees to follow. They will use advanced data modeling, predictive modeling and analytical techniques to interpret key findings from company data and leverage these insights into initiatives that will support business outcomes.
The right person for the job will apply their exhaustive knowledge of data analysis to solving real-world problems faced by Securitas. Above all, your work will impact the way our 370000 employees help make your world a safer place.
The role as a Lead Analytics Manager
You will lead cross-functional projects using advanced data modeling and analysis techniques to discover insights that will guide strategic decisions and uncover optimization opportunities.
Build, develop and maintain data models, reporting systems, data automation systems, dashboards and performance metrics support that support key business decisions.
Oversee the design and delivery of reports and insights that analyze business functions and key operations and performance metrics.
Manage and optimize processes for data intake, validation, mining and engineering as well as modeling, visualization and communication deliverables.
Examine, interpret and report results of analytical initiatives to stakeholders in leadership, technology, sales, marketing and product teams.
Oversee the data/report requests process: tracking requests submitted, prioritization, approval, etc.
Develop and implement quality controls and departmental standards to ensure quality standards, organizational expectations, and regulatory requirements.
We believe you have
Working knowledge of data mining principles: predictive analytics, mapping, collecting data from multiple data systems on premises and cloud-based data sources.
Strong SQL skills, ability to perform effective querying involving multiple tables and subqueries.
Understanding of and experience using analytical concepts and statistical techniques: hypothesis development, designing tests/experiments, analyzing data, drawing conclusions, and developing actionable recommendations for business units.
Experience working with and creating databases and dashboards using all relevant data to inform decisions.
Experience using analytics techniques to contribute to company growth efforts, increasing revenue and other key business outcomes.
Strong ability to plan and manage numerous processes, people and projects simultaneously
Excellent communication, collaboration and delegation skills.
We're looking for someone with at least 5 years of experience in a position monitoring, managing, manipulating and drawing insights from data, and someone with at least 3 years of experience leading a team.
We believe you have a strong problem-solving ability and the ability to quickly learn new technologies and successfully implement it. Since we are a global organization; fluent in English together with communication and data presentation skills are essential.
What we offer you
The Intelligent Products team are responsible for building intelligent security products – we offer you to play a key-role in an important global function on the road to intelligent security.
We give you:
The chance to work with products built to drive the data transformation and machine learning strategies for global intelligent security products
A space to further educate yourself through conferences, workshops and more.
Great opportunities to create work-life balance
A competitive salary/benefits and easy commuting. The newly renovated office is located near the central station in Malmö with excellent connections to the south of Sweden and the east of Denmark
Last but not least – friendly colleagues, a nice office environment and great company perks.
We are very curious to find out more about you so please don't hesitate, apply asap!
–
About Securitas and Intelligent Products
Securitas is a global knowledge leader in security and one of the largest security companies in the world with more than 370.000 employees worldwide. Securitas Intelligent Services is a fully owned subsidiary of Securitas Group leading the digitalization efforts in the Group. We are developing our global digital footprint that enables us to drive global product and service development based on data together with the vast knowledge we have of our industry.
The security of the future is a combination of people, knowledge and technology. A combination of sensors, analytics and the knowledge of experienced people on-site. By bringing all this together, we can mitigate risks before they become threats, act in real time when needed, and always keep the customer engaged in what is going on. This is the new reality we are facing. We call it the New Face of Security.
Det här är några av de förmåner arbetsgivaren erbjuder
Arbete i team
Centralt läge
Flextid
Ny teknik
Kontakta mig för mer information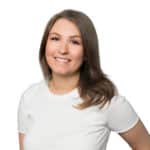 Ansök utan CV