We help make your world a safer place
Are you a driven infrastructure architect that would like to be part of establishing a new platform in a global organization? Would you like to expand your skills within cloud? Do you enjoy strategic thinking but still have your roots in the technical reality? Securitas are looking for an Infrastructure Platform Solution Architect that is excited to play a key-role in shaping the future of a global company!
About the role
The Infrastructure Architect will act in a global role that combines both operative as well as strategic work. Securitas is enabling a new platform strategy throughout Securitas Group globally, were you will play a key-role in providing trustworthy and scalable infrastructure services. You will provide architectural steering and support to all strategic initiatives affecting the platform.
The role entails to provide and maintain an updated view on the platform as a whole; you will evaluate what should be developed, maintained or decommissioned. We also give you the opportunity to set the roadmap ahead within your field of work; what short- and long-term steps should we take in order to reach our target?
The role covers following capabilities within the infrastructure platform:
End user services (workplace tools)
Network services (global network)
Capacity services (private and public cloud)
IT Security services
We believe you have
In-depth experience of infrastructure and deep know-how on hybrid delivery using private and public cloud
Experience of end-user workplace tools and applications
Strong security awareness cross all above areas
To be successful in this role, we consider it important to have the ability to guide and drive the infrastructure platform strategy throughout Securitas Group in a structured and thorough way, whilst having the wider perspective. As we are in a transformation journey and in an environment that is constantly changing, we see that you are driven, skilled communicator and find ways to collaborate with stakeholders within IT and business globally.
What we offer you
The commitment to drive efficiency by establishing Infrastructure as a global platform is highly strategic for our organization and is part of overall company strategy, which makes this a very important role. This is a key role in shaping the future of Securitas, coming together as one company from a local and distributed environment
The chance to influence ways of working and key architectural decisions and choices. You will be involved in the large strategic projects and programs in a global setting
The opportunity to be part of a team and organization of experts that will stretch you: we give you the chance to be challenged at work and we emphasize you to arrive with a can-do attitude
–
If you want to make a difference and is exited to work in a global context we should really get in touch! If you have questions, please contact Frida Blomqvist on Frida.Blomqvist@securitas.com
We're reviewing applications continuously, so apply today! We are looking forward to your application!
About Securitas and Intelligent Products
Securitas is a global knowledge leader in security and one of the largest security companies in the world with more than 370.000 employees worldwide. Securitas Intelligent Services is a fully owned subsidiary of Securitas Group leading the digitalization efforts in the Group. We are developing our global digital footprint that enables us to drive global product and service development based on data together with the vast knowledge we have of our industry.
The security of the future is a combination of people, knowledge and technology. A combination of sensors, analytics and the knowledge of experienced people on-site. By bringing all this together, we can mitigate risks before they become threats, act in real time when needed, and always keep the customer engaged in what is going on. This is the new reality we are facing. We call it the New Face of Security.
Det här är några av de förmåner arbetsgivaren erbjuder
Centralt läge
Friskvård
Gratis gym
Karriärmöjligheter
Ny teknik
Kontakta mig för mer information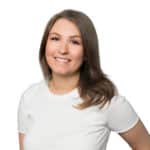 Ansök utan CV